As a turn-based role-playing game, DC Legends borrows heavily from the genre's rich history. It's also heavily influenced by Marvel Strike Force. DC Legends may have borrowed its gameplay from a different superhero production firm, but there's no ignoring the similarities.
DC Legends has been accused of being a copy by many Marvel fans. For DC comics aficionados, though, this RPG is a blessing. The game came out in 2016, but is the fighting system outdated already? Is it obsolete in comparison to other games like Fire Emblem Heroes, Fate Grand Order, or even WB's own Injustice 2, or is it still fun to play? In this post, we'll be testing out DC Legends to find out.
The DC Legends Story
The plot of DC Legends is typical for a DC comic in that both good guys and bad guys have to work together to defeat the villainous Nekron. Our favourite DC heroes and villains must put aside their differences and work together to confront a new threat that may be more potent than Darkseid and Brainiac combined. The destiny of Earth and the DC characters rests in your hands.
The plot is uninteresting and lacks depth. The plot is the same old "ooga booga new alien wants to invade planet Earth, and now the Justice League, Teen Titans, Doom Patrol, and the Brotherhood of Evil have to unite to repel the enemy" that DC usually does in their past games like DC Universe Online and even the Injustice series. If you've never read a story like this before, you might be relieved to learn that Superman, Lex Luthor, Batman, and the Joker all work together. This is just another familiar tale for many DC Comics readers.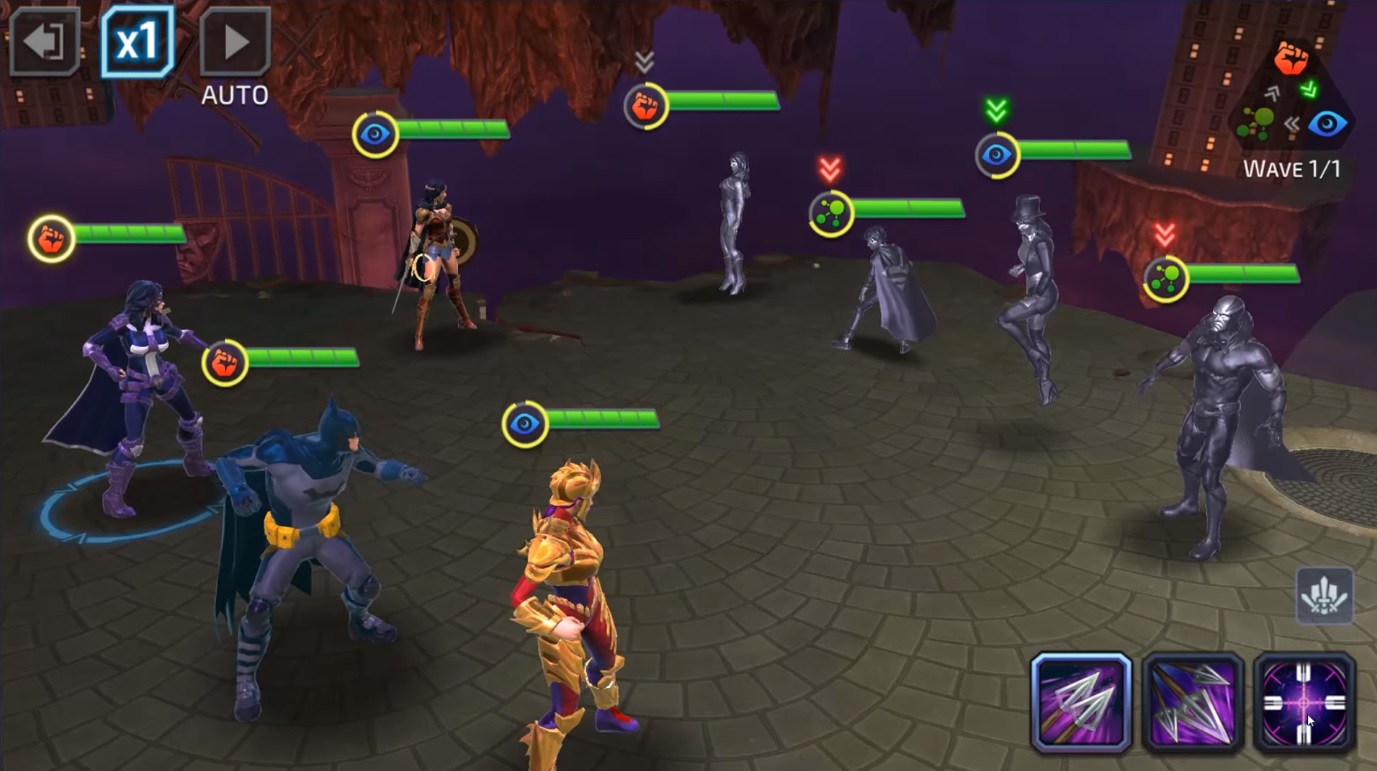 Most event stories are just retellings of old comics or variations on recurring themes from various heroes and villains. The graphics aren't as impressive as those in Injustice or the Batman Arkham games, but they're passable for a free-to-play title.
Gameplay
Gameplay The heart of DC Legends' gameplay is a turn-based role-playing experience. You take control of a party of three to four characters, each of whom takes a turn fighting a horde of foes or a powerful monster. And each DC hero or villain has their own special abilities that they may use to help each other or to defeat their foes.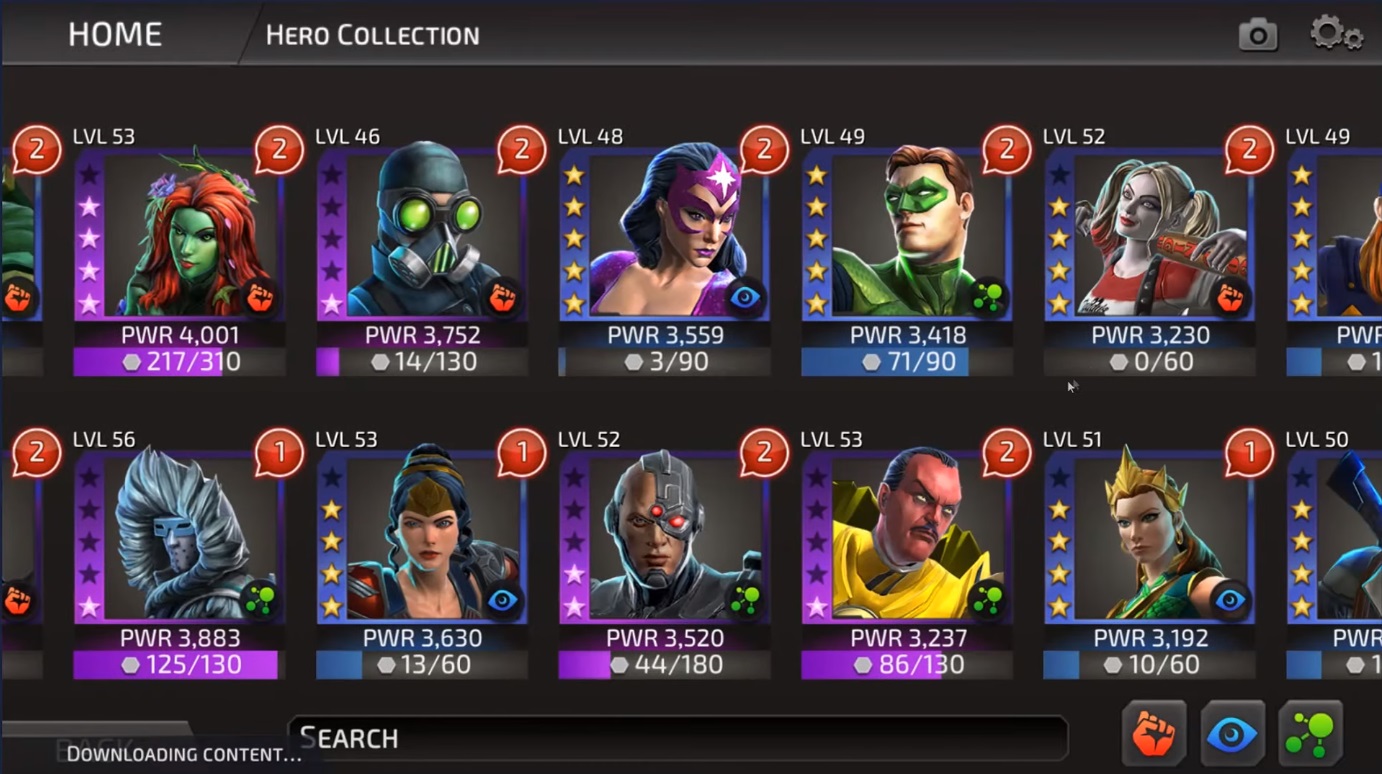 If you're familiar with turn-based strategy games, you'll feel right at home here. Aside from the ability to combine the party's talents at the same time, producing components that magnify their powers for enhanced damage or bonuses, DC Legends does not provide anything new. If you're a huge DC Comics and Snow Rider 3D fan, though, you should get your fill of fan service here and be left wanting more.
When it comes to fan service, the game offers a tonne of cosmetics and unlockable characters, if you can actually complete the game. The turn-based approach is entertaining, though.
The Downside: Grind, Grind & More Grind
While the game's main features may be enjoyable, the grind is universally panned as tedious and time-consuming for no good reason. You see, the game's cast may seem quite faithful to the source materials, but you may be frustrated by the fact that you can afford to use most of them.
Deathstroke of the Teen Titans, for instance, requires ten shards on his own. You can earn a maximum of 10 shards every day, but you have to play the same level 10 times in a row to do so. The fact that you could not even get a shard if you beat the level is even more frustrating. This means you have to beg the RNGods to send you the pieces. It may take you five to seven days to finish a single character worth 10 shards. Worse, most of the premium characters cost between 15 and 20 shards.
You may either spend a lot of money on the game (a "whale," in this context, refers to a mobile player who spends a lot of money on a free-to-play game) or spend an entire day grinding for a small piece of the character. It puzzles us that nobody has thought to mention this to the programmers before.
Overall
DC Legends is, on the whole, a serviceable video game. It's not horrible, but it's also not that entertaining. It may be a nice game if they cut down on the grind, but as it stands, it's not that fun. You may check out the PC version of the game here if you're interested in giving it a try, though.